Call Todd @ 608-326-0085 if you need help finding lodging OR e-mail us at info@prairiedogblues.com.
Shuttle Service runs to all motels in Prairie du Chien and Marquette/McGregor, IA. For shuttle service call Coulee Cab at (608) 326-8888
On-Site Camping!
Camp right on site with hundreds of others!
3-Day 4 Person Campsite: Advance $90,  Gate $100
Limited electrical sites available at higher cost.
Campfires are allowed.  No dogs. Water hook-up available on Villa Louis Rd. Showers are available.
Featured Lodging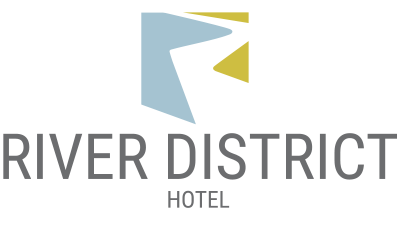 For over 20 years we were one of the premier AmericInn hotels. While the owner and staff remain, we've gone "independent," allowing us to bring the quality and guest experience to new levels. We proudly introduce the River District Hotel, where you'll find more fun, food, amenities and experiences than ever. Make a reservation today at the River District Hotel.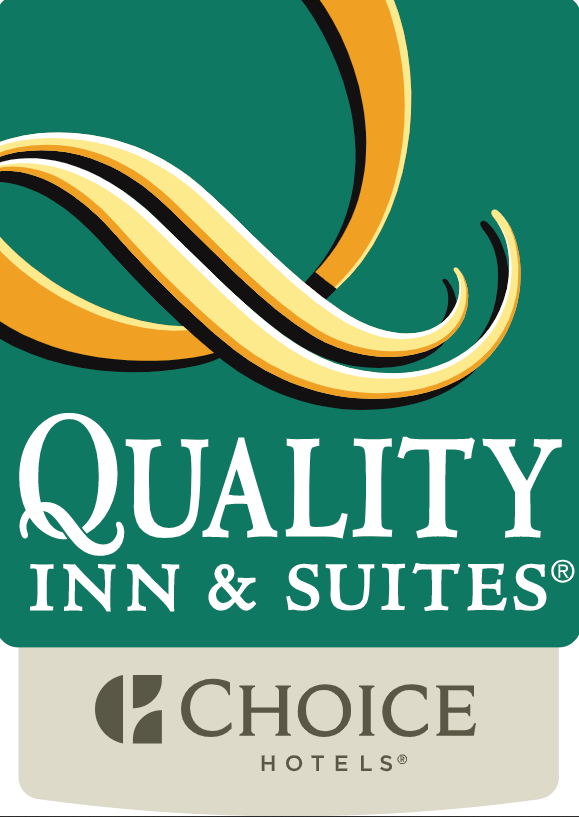 Each well-appointed guest room features a living room area, microwave, refrigerator, cable satellite television and high-speed Internet access. Hotel amenities include a complimentary full breakfast each morning, an indoor swimming pool, whirlpool hot tub, and exercise facility. Make a reservation today at the Quality Inn & Suites.


Nestled among hills and forests by the Mississippi River, the Country Inn & Suites By Raddison®, Prairie du Chien, WI is surrounded by natural beauty. Guests enjoy our complimentary, hot Be Our Guest Breakfast, well-equipped fitness center, and free Internet.


A great place if traveling with 6 or more people in your group!
Motels
Alexander Hotel
McGregor, IA
563-873-3454
River District Hotel
Prairie du Chien, WI
608-326-7878
A R Motel
Guttenberg, IA
563-252-1653
Brick City Inn
Clermont, IA
563-423-5976
AmericInn Inn
Prairie du Chien, WI
608-326-8404
Motel 6
Prairie du Chien, WI
608-326-8404
The Captain's Cove
Prairie du Chien, WI
608-994-2860
Century Lodge
Guttenberg, IA
563-252-1456
Cobblestone Inn
Marquette, IA
563-873-8900
Colonial Motel
Monona, IA
563-539-2202
Country Inn & Suites
Prairie du Chien,  WI
Restaurant & Water Park
608-326-5700
Duck Inn Lodge
Prairie du Chien, WI
608-326-5118
Eagle Creek Inn
Fennimore, WI
608-822-3783
Elkader Inn Motel
Elkader, IA
563-245-2020
Fenmore Hills Motel
Fennimore, WI
608-822-3281
Fenway House Hotel
Fennimore, WI
608-822-3782
Frontier Hotel
Marquette, IA
563-873-3497
GrandView Motel
Fennimore, WI
608-822-3281
GrandView Motel & Resort
Ferryville, WI
608-734-3235
Great River Inn
Guttenberg, IA
563-252-3070
Guttenberg Motel
Guttenberg, IA
563-252-1433
Harpers Cafe & Motel
Harpers Ferry, IA
563-586-2403
Holiday Motel
Prairie du Chien, WI
1-800-962-3883
Hubl's Motel
Boscobel, WI
608-375-4277
The Landings
Guttenberg, IA
563-252-1615
Microtel Inn & Suites
Prairie du Chien, WI
608-326-8476
McGregor Lodging
214 A. Street
McGregor, IA
563-873-3112
Napps Motel
Fennimore, WI
608-822-3226
Old Jail & Fire House Guest Suite
212 "A" Street
Mc Gregor, IA  52157
563-873-2759
Old Oak Inn
Soldiers Grove, WI
608-624-5217
Pines Motel
Postville, IA
563-864-7531
Porath Riverview Motel
De Soto, WI
608-648-3640
Port Of Marquette
Marquette, IA
1-800-4-YOU-BET
Prairie Motel
Prairie du Chien, WI
1-800-526-3776
Quality Inn
Prairie du Chien, WI
608-326-6082
River's Edge Motel
Ferryville, WI
608-734-3621
Sand Bar Motel
Cassville, WI
608-725-5300
Sands Motel
Boscobel, WI
608-375-4167
Scenic Valley Motel
Lansing, IA
563-538-4245
Sportsman Inn
Prairie Du Chien, WI
608-326-1900
Spring Lake Motel
Prairie du Chien, WI
608-326-6907
Stoney Creek Inn
Waukon, IA
800-659-2220
Super 8
Boscobel, WI
608-375-8000
Super 8
Prairie du Chien, WI
1-800-800-8000
Thornton House
371 Diagonal Street
Lansing, IA
563-538-3373
Triple H Riverview Motel
DeSoto, WI
608-648-3640
Uptown Motel
Waukon, IA
563-568-3486
Valley View Motel
Boscobel, WI
608-375-5311
Village Motel
McGregor, IA
563-873-2200
Village Motel
Waukon, IA
563-568-3437
Whispering Pines Hotel
Waukon, IA
563-568-3496
Windsor Place Inn
Prairie du Chien, WI
608-326-7799
Withey's Bar & Motel
Grandma's Country Cabin
Lynxville, WI
608-874-4422
Bed & Breakfasts
The Claytonian Inn
Clayton, IA
563-964-2776
Comforts of Homse B&B
Guttenberg, IA
563-252-3248
Hickory Ridge Breakfast & Bridle
McGregor, IA
563-873-1758
Inn at Lonesome Hollow
Soldiers Grove, WI
608-624-3429
Point of View B&B
Harpers Ferry, IA
563-586-2061
River View
Cassville, WI
608-725-5895
Stauer House B&B
McGregor, IA
563-873-2713
Trickling Waters Retreat
Marquette, IA
563-880-4114
Other Accomodations
American House Suites
McGregor, IA
563-873-3364
Blackhawk Harbor at the Marina
Prairie Du Chien, WI
563-380-8668
Cedar Valley Lodge & Cabin
Harpers Ferry, IA
563-586-2200
Eagles Roost Resort
Cassville, WI
608-725-5553
Eagle's View
Marquette, IA
563-873-3654
Get Away on the River
Prairie Du Chien, WI
602-741-1030
Grandma's Country Cabin
Garnavillo, IA
563-873-3833
Gumpster's Getaway Cabins
McGregor, IA
563-873-3767
The Landing
Wyalusing, WI
608-996-2146
Little Switzerland
McGregor, IA
563-873-2057
The Log House
Prairie du Chien, WI
608-326-4756
Miller Street Bungalow
Prairie Du Chien, WI
319-290-2330
The Moonrise
Marquette, IA
563-873-1777
The Natural Gait/Ion Inn
Harpers Ferry, IA
563-873-3767
Picatee Creek Lodge
Eastman, WI
608-874-4187
River Bluff Cabin
Ferryville, WI
608-734-3439
Scenic View Cabins
DeSoto, WI
608-648-3329
Upper Place Vacation Cottage
Gays Mills, WI
608-735-4942
608-588-7187